How to Report a Federal Work Injury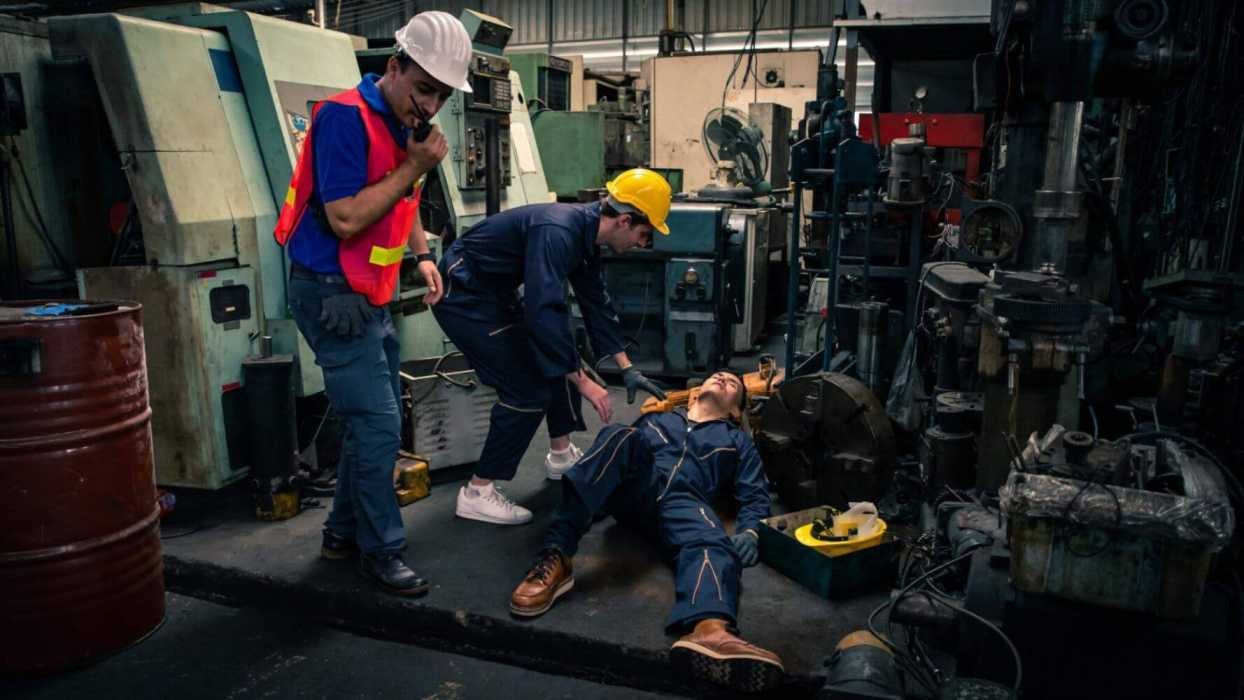 Workplace safety for federal employees has improved dramatically in recent years. Indeed, federal law entitles all employees to a safe workplace, giving you the right to speak up about hazards without fear of retaliation.
Despite safety improvements and regulations, federal workplace accidents still occur daily across the country. If you're hurt on the job, you can seek workers' compensation. Here's what you need to know about reporting a federal work injury and filing an insurance claim.
Compensation You May be Entitled To
The Federal Employees' Compensation Act (FECA) is administered by the Office of Workers' Compensation Programs (OWCP). It provides benefits to civilian employees of the US government if they sustain an injury, contract a disease, or are killed on the job. Promptly reporting a federal work injury ensures you receive the compensation you deserve. Here are the benefits you can expect.
Medical Benefits
You are entitled to compensation for all medical, hospital, and surgical services and supplies needed to treat your workplace injury. Be aware that you get to select your physician from among qualified local doctors, dentists, surgeons, optometrists, chiropractors, and other medical professionals. If you want to change physicians after making your initial choice, this must be authorized by OWCP.
Temporary Disability Benefits
If you sustain a disabling job-related injury, you are entitled to temporary disability benefits for up to 45 calendar days. If the disability continues beyond this point, you may use sick or annual leave without pay status and claim additional compensation from OWCP. Compensation is usually two-thirds of your regular income if you have no dependents and three-quarters of your pay if you claim one or more dependents (including a spouse, child, or wholly dependent parent).
Permanent Disability Benefits
Permanent impairment of a body part or organ may entitle you to compensation of two-thirds of your regular pay. FECA provides a schedule of benefits outlining the length of time pay is awarded based on the injury. For instance, total vision loss in one eye is compensated for 160 weeks, while arm loss is awarded 312 weeks of compensation.
In addition, you may receive reparations for the loss of earning capacity if your disability makes you unable to resume regular work. This compensation is based on your income when you were injured and your ability to earn wages after your injury.
Death Benefits
If your job-related injury or disease results in your death, your surviving spouse, children, and other dependents may be entitled to benefits. Burial expenses up to $800 are also payable, as is the cost to transport your body to your former residence.
Without eligible children, your surviving spouse receives 50 percent of your pay for the rest of their life or until they remarry (unless the remarriage takes place after age 55). If you have eligible children, your spouse receives 45 percent, and each child receives 15 percent until they turn 18 (extenuating circumstances may apply). If you have children but no spouse, the first child receives 40 percent, and 15 percent goes to each additional child (to be shared equally among all your children). The total compensation may not exceed 75 percent of your pay at the time of your death.
The Steps to Take with Your Employer
When a workplace injury occurs, both the employer and employee must follow specific protocols to comply with workers' compensation laws. The exact requirements vary by state, but most general responsibilities are consistent nationwide. To help the process go smoothly, take these steps with your employer when reporting a federal work injury:
1.      Seek Medical Treatment or First Aid
If the injury warrants immediate medical assistance, call 911. If your injury isn't severe enough for a hospital visit, ask a manager to take you to urgent care or a similar facility. If only basic first aid is required, this can be administered on-site.
Never decline medical care for a workplace accident. While many minor injuries heal without treatment, some may progress into prolonged disability. This is easily preventable by seeing a doctor "just in case" after an incident.
Remember to submit all medical bills promptly to OWCP. You may be denied compensation if you submit bills more than one year after you receive treatment.
2.      Report Every Injury
All injuries, no matter how small, must be reported to your employer's workers' compensation carrier within 24 hours of the incident. Fatalities must be reported within eight hours. This is your employer's responsibility and can be done over the phone or by completing a First Report of Injury Form, which differs by state.
Then, employees must file Form CA-1 (for traumatic injuries) or Form CA-2 (for diseases or illnesses) with OWCP. See the Federal Work Injury Forms section below for more information.
3.      Establish the Essential Elements of Your Claim
As the claimant, you have the burden of proof. OWCP will help you provide the proper evidence to your employer's workers' compensation carrier. Your goal is to prove the following:
You are a federal employee.
You filed your benefits promptly.
Your injury occurred as reported and while performing your expected duties.
Your disability or other condition is a direct result of your injury.
4.      File a Claim
To seek lost wage compensation, complete the first half of Form CA-7 and submit it to your supervisor. Your supervisor will then complete the second half of the form and forward it to OWCP. Your employer's workers' compensation carrier will determine if the claim is approved based on the circumstances surrounding the injury. See the Federal Work Injury Forms section below for more information.
Be aware that all wage loss claims must be supported by medical evidence. If you fail to submit evidence to your employer within 10 workdays, your continuation of pay (COP) may be terminated or denied.
5.      Appeal the Decision
If you disagree with the final decision, you may request an appeal. You'll have the highest chance of appealing your claim if you submit new evidence that was previously left out.
6.      Return to Work
Remain in close contact with your doctor and employer to determine when you can return to work. You must advise your employer immediately concerning your doctor's instructions. Then, if your employer offers light work, you must provide a copy of the job description to your doctor to find out if you're medically cleared to perform such duties. COP may be terminated if you refuse to work or fail to respond to a job offer from your employer without good cause.
Federal Work Injury Forms
Here are the federal work injury forms you may need to file after being hurt on the job.
Form CA-1 or CA-2
Form CA-1 is the correct document to complete if you sustain a traumatic workplace injury. Fill out Form CA-2 if you contract an occupational disease or illness. You must submit your completed paperwork to the OWCP office within 30 days of the incident to receive lost wage compensation.
When filling out Form CA-1 or CA-2, you are expected to describe how you sustained your injuries and what parts of your body are affected, among other details. Leaving anything out could disqualify you from COP, so it's important to be thorough.
Form CA-7
Complete Form CA-7 if you cannot return to work because of your injury and have lost (or expect to lose) pay for more than three days. You are not required to use sick or annual leave before seeking compensation.
If you are receiving COP, give the completed Form CA-7 to your supervisor five to 10 working days before the COP period ends. If you are not entitled to COP, submit the form as soon as you enter a leave without pay status.
If you continue to lose pay and wish to seek additional wage-loss compensation, continue resubmitting Form CA-7 to OWCP through your employer until you return to work or OWCP tells you the form is no longer needed.
Form CA-16 & Form OWCP-1500
For traumatic injuries, ask your employer to authorize medical treatment on Form CA-16. This form is only available to authorized employing agency personnel. It may be obtained from the Agency Query System (AQS), from the Employees' Compensation Operations and Management Portal (ECOMP), or by contacting your employer's workers' compensation carrier.
Then, complete Form OWCP-1500, which your physician must use to submit bills to OWCP. Take both forms with you when you visit your doctor for workplace injury medical treatment.
Contact a Federal Workers' Compensation Lawyer
For help reporting your injury, completing official forms, and filing a claim, seek the assistance of Aumiller Lomax. We are one of the nation's few lawyers who focus exclusively on federal work injury cases. We'll guide and empower you through the complex federal compensation system, beginning with a free consultation and case evaluation. Our team has helped over 2,000 individuals receive the compensation they deserve, primarily through the FECA system.
If you have suffered a federal work injury, please contact Aumiller Lomax at 856-751-0440 to request your free consultation.