Federal Workers' Comp for US Employees
Get Compensated for Workplace Accidents
No one wants to imagine what it would be like to get injured on the job. Nevertheless, it's essential to know your rights should the worst-case scenario happen. At Aumiller Lomax, we're committed to helping federal employees secure their workers' compensation rights. Our lawyers are well-versed in federal workers' compensation law, and we're proud to have served so many people throughout the United States. If you're a government employee and you've recently been injured on the job, don't hesitate to contact us to learn more about your rights. If you're eligible for federal workers' compensation, we'll make every effort to get you the benefits you deserve.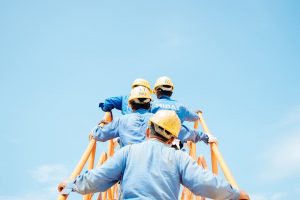 What Is Federal Workers' Comp?
Federal workers' compensation is outlined in the Federal Employees' Compensation Act (FECA). According to this provision, government employees are covered for medical expenses and lost wages in the event of a work-related injury. Workers across government agencies are eligible for FECA benefits. The team at Aumiller Lomax specializes in helping people from these federal organizations:
Common On-the-Job Injuries
Workplace injuries are more common than many people might think. The National Safety Council estimates that a worker is injured on the job every seven seconds. While it's easy to think this statistic is limited to employees with a traditionally dangerous job, that isn't always the case. Workers who spend all day at a desk or computer might develop repetitive stress injuries, and accidents can happen in nearly any setting. Our attorneys serve federal employees who are affected by the following types of injuries:
How You Can Benefit Under the Law
Clients who are eligible for FECA coverage can obtain a variety of benefits depending on their circumstances. Our team will work with you to determine what kinds of benefits you can expect from your claim. In most cases, our clients earn one or both of the following benefits:
Medical Benefits: Workplace injuries often mean paying hundreds or thousands in medical bills. Fortunately, FECA benefits can help offset the cost of a hospital stay or follow-up care. There is no limit on the amount of money you may receive, if you can show that ongoing treatment is necessary.
Continuation of Pay: Some FECA beneficiaries are eligible to collect reimbursement for lost wages, or continuation of pay, for the first 45 days after your injury. To obtain this benefit, you'll need to file within 30 days of the incident on an OWCP approved form. Note that these funds are still subject to standard taxes and payroll deductions.
We'll Help You Make Your Claim
Obtaining your FECA benefits can be difficult. The claims process is often complicated and has strict rules and deadlines that claimants must adhere to. Thankfully, Aumiller Lomax is here to make sure you get the compensation you need and deserve. We're well-equipped to help you navigate the complex legal code, and we'll tailor our services to meet your unique needs. Over the years, our team has helped dozens of federal employees coming from a range of different government departments. Whatever the specifics of your case, we encourage you to consult with our attorneys.
Contact Aumiller Lomax Today
Don't struggle through a workplace injury alone when you could be receiving much-needed benefits. The team at Aumiller Lomax is dedicated to helping federal workers access their workers' compensation benefits. If you've recently been injured on the job, we welcome you to schedule a consultation as soon as possible. Filing a claim is a challenge and comes with plenty of time constraints. Contact us today and take the first step toward obtaining compensation.
What Sets Us Apart
Over 30 Combined Years Of Experience
Providing National & International Services
We Focus on Federal Work Injuries