What Are the Four Federal Workers' Compensation Programs?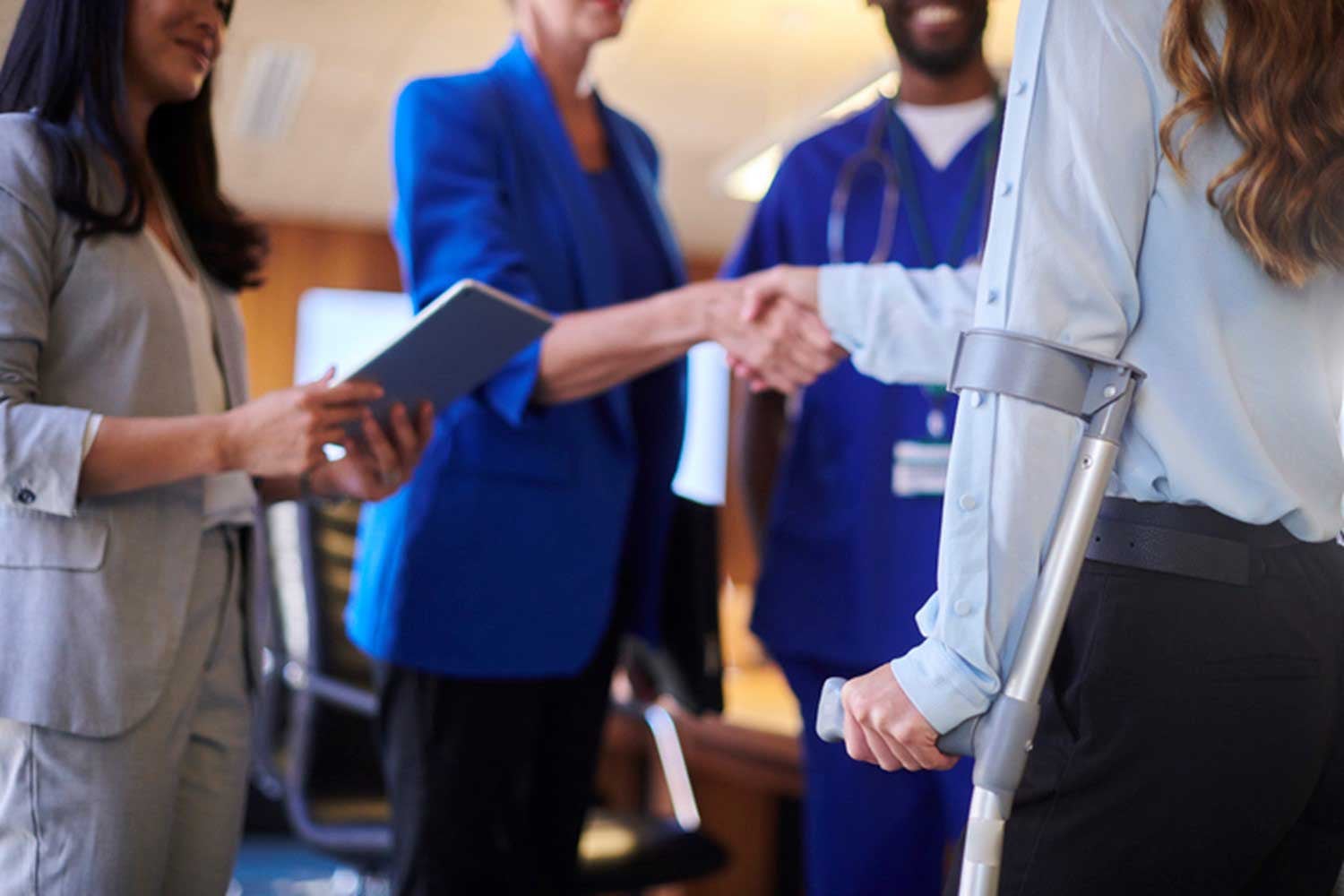 Federal employees who are injured "in the course" of work can apply for workers' compensation to help mitigate the expenses and lost wages associated with their injuries. Before applying, learn about the four categories of federal workers' compensation benefits you and your family may be entitled to.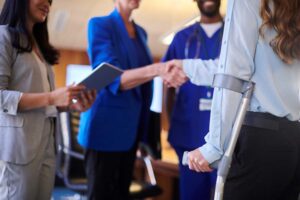 Wage Replacement Benefits
If your workplace injury affects your ability to work, you may be eligible for monetary benefits from the Office of Workers' Compensation Programs (OWCP). Federal workers can expect the following wage replacement benefits:
Full wage replacement for the first 45 days of temporary disability
Two-thirds pay (three-quarters if the employee has dependents) for injuries and illnesses lasting beyond 45 days
This federal workers' compensation program also includes benefits for permanent impairment. If an employee is permanently disabled, whether fully or partially, lifelong compensation will be awarded once temporary disability benefits are exhausted. The awarded amount depends on these factors:
Which body part is impaired
The degree of impairment
How many dependents the employee has
The worker's pre-disability wages
Medical Treatment
Medical benefits provided to injured federal employees include payments for "reasonable and necessary" medical treatments for work-related injuries or diseases that OWCP considers likely to cure, relieve, or shorten the period of disability.
Compensation for aggravated medical conditions is also available. This is when a preexisting condition is exacerbated while performing duties for the government.
The treatments included under this workers' compensation benefit include:
Surgery
Physical therapy
Rehabilitation
Medical devices
Prescriptions
Transportation costs
Injured federal employees may choose their preferred doctors and hospitals. Any changes made after the initial selection must be authorized by OWCP.
Vocational Rehabilitation
Vocational rehab and job-placement assistance aim to help injured employees return to the workforce in a position compatible with post-injury restrictions and wages as close as possible to pre-injury earnings. To be eligible, injured workers must:
Currently receive (or be expected to soon receive) compensation payments for a work-related injury
Be unable to return to their regular job due to permanent disability
Have appropriate return-to-work opportunities nearby
Other Federal Workers' Compensation Benefits
OWCP provides additional benefits as necessary. These include:
Attendant allowances of up to $1,500 per month for injured workers who need to hire in-home assistants
Survivor's benefits if the work-related injury or disease causes death
Up to $800 in burial expenses delivered to the surviving dependents
Get Help Filing a Federal Workers' Compensation Claim
You or the agency you work for must notify OWCP within 30 days of your injury to be granted federal workers' compensation benefits. While working with a lawyer is not required, doing so is the best way to defend your rights, file the paperwork correctly, and make sure you aren't pressured to return to work before fully recovering.
At Aumiller Lomax, we represent federal workers wherever they're located, even overseas. We're happy to explain what to expect when filing for workers' compensation and guide you in the right direction as you seek to maximize your benefits. Call us at 856-751-0440 or contact us online to schedule your free consultation today.