Workers' Comp for Injured Military Contractors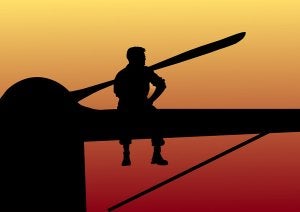 We help injured military contractors and others covered by a federal statute referred to as the Defense Base Act ("DBA"). If you are hurt on the job, we can guide you through the nuances of the system and maximize the benefits to which you are entitled. The DBA is an extension of the Longshore Act, so many of the same principals apply. The DBA covers various individuals, including, but not limited to, workers for private employers stationed on overseas military bases, Blackwater or other similar military contractors, etc. This workers' compensation system is administered by the Office of Workers' Compensation Programs ("OWCP").
The three main types of benefits in this system are payment for ongoing wage loss, work injury related medical benefits and permanent injury awards also known as scheduled awards. As is true in many employment relationships, an injured employee may not always receive complete or accurate information from their employer or co-workers.
This can be a complicated system and an injured person would be well served in obtaining counsel familiar with this type of federal workers compensation.