Injury Lawyer for Military Contractors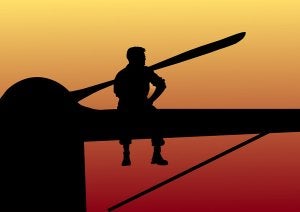 Aumiller Lomax Helps Get Military Contractors What They Deserve
Aumiller Lomax's injury lawyers help injured military contractors and others covered by a federal statute known as the Defense Base Act (DBA). If you are hurt on the job, we can guide you through the nuances of the system and maximize the benefits to which you are entitled. The DBA is an extension of the Longshore Act, so many of the same principals apply. The DBA covers various individuals, including workers for private employers stationed on overseas military bases, Blackwater or other similar military contractors, and more. Our compensation lawyers will help you sift through all the intricacies and determine whether you qualify for workers' compensation. Call us today to get started.
Our Federal Injury Lawyers Understand Workers' Comp Laws
This workers' compensation system is administered by the U.S. Department of Labor's Office of Workers' Compensation Programs (OWCP). The three main types of benefits in this system are payments for ongoing wage loss, medical benefits related to a work injury, and permanent injury awards. Unfortunately, in many employment relationships, an injured employee may not receive complete or accurate information from his or her employer or co-workers. The team at Aumiller Lomax can help ascertain all relevant information and details in your case to help you achieve the best possible outcome. The system is complicated, so do not try to beat it alone. Let us help with your federal workers' compensation claims.
Understanding the Defense Base Act for Military Contractors
The Defense Base Act is an enhanced version of workers' compensation for military contractors. It is exclusive to individuals who perform work abroad under a government contract. The purpose of the DBA is to compensate and provide medical care for workers who are injured or disabled while working on military bases overseas. It can also be used to award benefits to dependents and survivors if the employee's death was caused by injury or occupational disease. The DBA's benefits include:
Loss of wages while an employee recovers from a work injury – up to a cap of 2/3 of his or her weekly wages
Medical expenses
Medical evacuation if authorized by a treating physician
Rehabilitation
Death benefits
Treatment for diseases contracted while working on foreign lands
How Aumiller Lomax Can Help with DBA Claims
If you are a citizen or non-citizen who has been injured on a military base because of your work under a federal contract, you are entitled to a wide range of assistance. However, there is an abundance of legal red tape through which you must cut to get the compensation you deserve. The federal injury lawyers at Aumiller Lomax can help you throughout the entire claim filing process. Call us as soon as you are injured. It is important to file your claim immediately so that there is no ambiguity about when the injury occurred. At this time, we will help you collect and file the necessary paperwork to ensure your claim is reviewed fairly. This collection phase will help document a paper trail of your injury and medical treatment. Finally, we will represent you as the Department of Labor verifies your claims and help ensure you get every dollar you deserve.
Contact Aumiller Lomax for Workers' Compensation Today
Military contractors working overseas are entitled to similar benefits as civilian workers stateside, but the claims process is a bit different. Through the Defense Base Act, anyone stationed abroad working under a federal contract may qualify for compensation following injuries or death. But the process can be complex, so seek assistance from an experienced injury lawyer at Aumiller Lomax. Contact us today for a free consultation.