Workers' Comp for Civilian Base Workers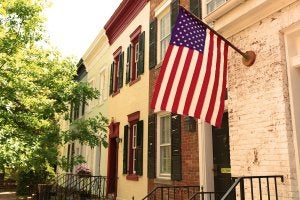 Aumiller Lomax Represents Civilian Base Workers
The federal injury lawyers at Aumiller Lomax are proud to help injured civilian base workers and others covered by a federal statute known as the Non-Appropriated Fund Instrumentalities Act (NAFI). If you are hurt on the job, we can guide you through the nuances of the system and maximize the benefits to which you are entitled. The NAFI is an extension of the Longshore Act, so many of the same principles apply. The NAFI covers various individuals, including civilian employees of the Army & Air Force Exchange Service (AAFES), Navy exchanges, Marine Corps exchanges, and more. Our compensation lawyers will help you throughout the claims process to ensure you get what you deserve following a workplace injury.
Our Team Is Aware of All Workers' Compensation Statutes
This workers' compensation system is administered by the U.S. Department of Labor's Office of Workers' Compensation Programs (OWCP). The three main types of benefits in this system are payments for ongoing wage loss, medical benefits related to work injuries, and permanent injury awards. Our compensation lawyers will help you regardless of the circumstances, but we are especially beneficial in case of incomplete or inaccurate information from your employer or co-workers. We will gather all the documents relevant to your claim and get you what you deserve. The system is complicated, so lean on the advice of experienced counsel that is familiar with workers' compensation for civilians on military bases.
Candidates for the Non-Appropriated Fund Instrumentalities Act
A person who qualifies as a non-appropriated fund instrumentality is someone who works under the jurisdiction of the U.S. armed forces to provide "comfort, pleasure, contentment, or physical or mental improvement" for members of the armed services. Typically, this includes civilians who work for a support organization or recreational service within a military department. It also includes facilities such as ship stores, movie theaters, and bowling alleys used by military personnel. Anyone who works in these capacities qualifies for workers' compensation from the NAFI. However, the act does not cover those employed outside the U.S. who are not citizens or permanent residents.
Workers' Compensation Benefits through the NAFI
The NAFI covers lost wages as well as medical and death benefits. It differs from typical state workers' compensation laws because it is federally-funded. An injured employee's disability may be classified as temporary total disability, permanent total disability, temporary partial disability, or permanent partial disability. Individuals qualify for varying benefits based on classification. Medical benefits associated with the NAFI include compensation for all hospital, medical, and surgical treatments, as well as necessary devices, services, and supplies. The act also covers travel expenses to and from care.
Additionally, the NAFI covers death benefits if an employee dies from a work-related injury or disease. Spouses receive half of the employee's average weekly wage for the rest of their lives or until they remarry. Additional compensation is awarded if the deceased had children.
Contact Aumiller Lomax for Assistance Filing NAFI Claims
When you are owed lost wages and medical compensation following an injury while working on a military base, it is prudent to obtain legal counsel to help you through the process. The compensation lawyers at Aumiller Lomax can help you document your injury and compile all of the necessary paperwork to make your claim. It is not uncommon for employers or insurance companies to find ways to deny you the benefits to which you are entitled. Let us help safeguard you against any legal tricks so that you get the funds and medical treatment you deserve. Contact our team in Cherry Hill, NJ today for a free consultation.